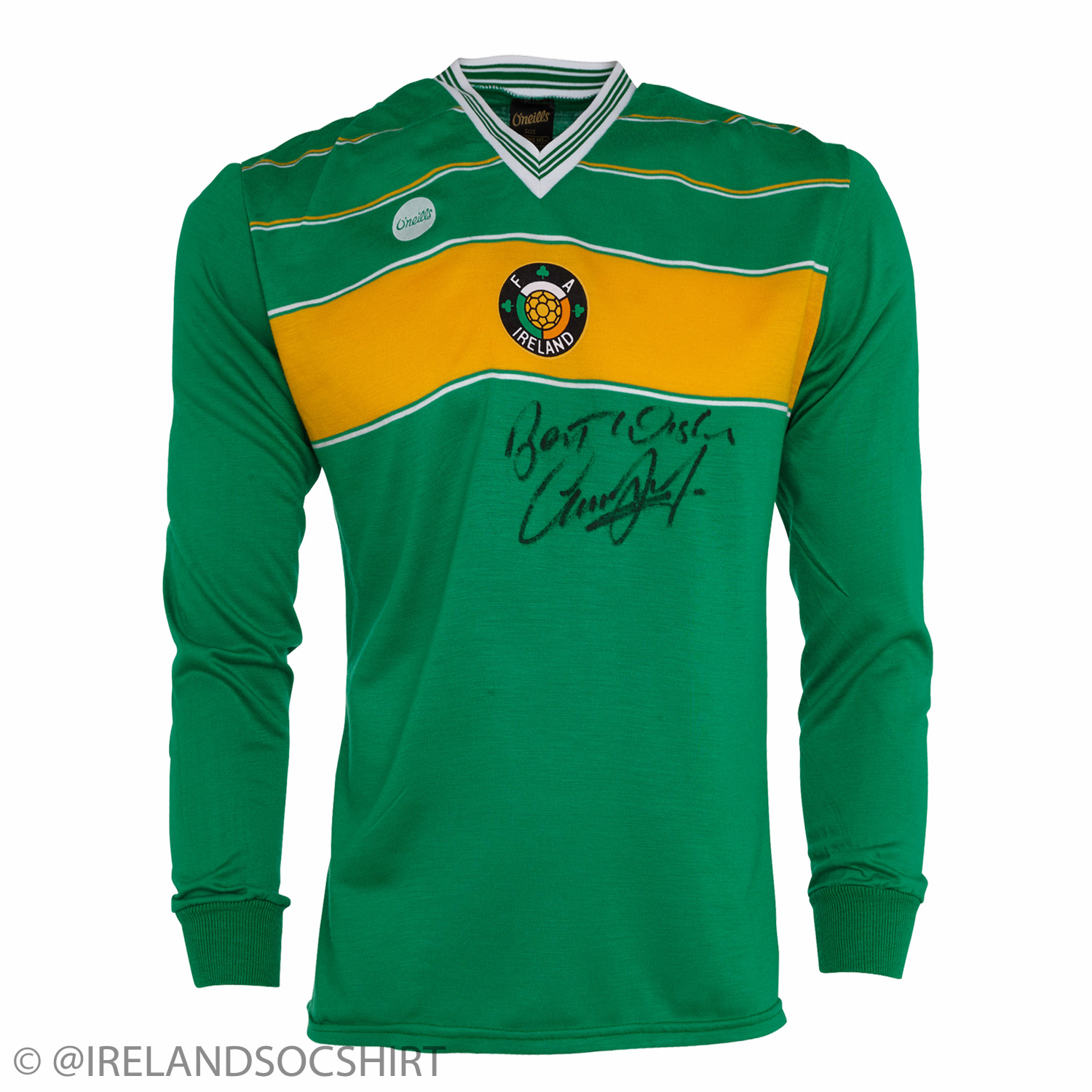 A Labour of Love
A NOT FOR PROFIT Irish Football Museum.  Founded in Dublin in 2002.
Author of "40 Shades of Green"- A history of the Republic of Ireland soccer shirt from 1986 to 2018. Foreword by Robbie Keane.
The special first edition print run of just 300 exclusive copies is now sold out!!
The second edition is coming 24th November 2017. You can pre-order here: https://www.lettertecbooks.com/shop/sport/40-shades-green/! 
Please see my Twitter feed @IRELANDSOCSHIRT for updates.
This online museum is curated by an ordinary Irish football fan for Irish fans. My heart and soul has gone into this project. Dreaming of preserving one example of every Irish shirt style worn by our Senior International Team since 1921.
Committed to securing and displaying the proud history of our Irish Senior International soccer team so that we can cherish our past and inspire our future.
Dedicated to the memory of James Nolan.  #COYBIG
Eddie